London 2012 restoring Britain's sporting reputation from 'rock bottom'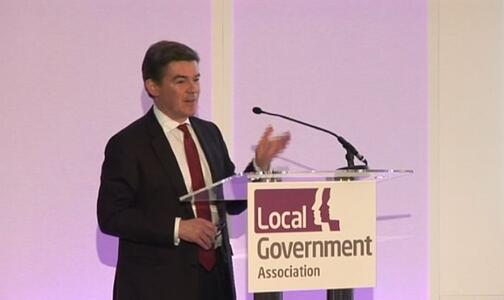 Hugh Robertson MP spoke of 'regeneration' and 'legacy'

The three largest challenges are construction; operation and the sport itself

The Minister for Sport and the Olympics told the LGA/COA culture, tourism and sport conference that the London 2012 project is 'remarkably, on time and under budget'.
Hugh Robertson MP gave an overview of preparation for the games and the challenges faced and overcome, so far.
The achievements and difference already made to this country were crucial for local government, he said.
London has hosted the Olympic Games twice before, he reminded the audience, in 1908 and 1948.
But he stressed that a great deal of work has gone and continues to go into the project, from the inception of the bid to the legacy left afterwards.
The bid was based around regenerating the area around Stratford and re-energising people's interest in sport, he said.
Mr Robertson added: "It's very easy to forget that when we launched the bid back in 2004, Britain's sporting reputation was absolutely at rock bottom.
"We'd had the (Millennium) Dome, we'd had Wembley which had run dramatically over-budget and behind time, and we'd suffered the complete humiliation of winning the World Athletic Championship and then having to hand [the awards] back to the IWAF."
He also reminded delegates that the very day after winning the bid, London was devastated by the July 7th bombings.
"The three largest challenges are construction; operation and the sport itself," he said.
"If you put the Olympics and Paralympics together, we're hosting 46 simultaneous world championships in a month. It's an extraordinary challenge."