The need for non-traditionalism in universities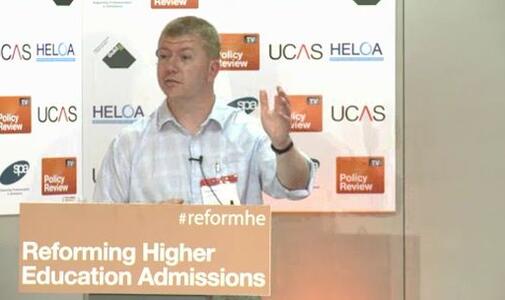 Andy Westwood addressing delegates

You could be forgiven for assuming that large proportions of the commentariat and the political system think that too many people go to university

"Not only do we need more higher education, but we're only going to get that by growing more non-traditional students and delivery," Andy Westwood told delegates at the Reforming Higher Education Admissions annual conference this week.
In a presentation entitled, How admissions reform cannot forget non-traditional students, the Chief Executive, Guild HE, said that, in terms of participation: "You could be forgiven for assuming that large proportions of the commentariat and the political system think that too many people go to university.
"In the UK we're actually almost precisely middle-of-the-pack [when compared with other OECD countries], and a long way behind some countries that are doing quite well economically, as well as some that aren't," he said.
In the UK most university students are young people who have just left school or college – those under-30. But in countries with higher university participant figures, a larger proportion are 'mature' students.
"Those countries are not only getting a more diverse supply of higher education but the governments in those countries are getting a more diverse cost of higher education," he said.
One-third of UK students are part-time; one-third are aged 21 or over, and more than 40 per cent study within 25 miles of home.
Some of these are quite appealing to politicians because by and large, they're cheaper, Mr Westwood said.
"The question is how do we get non-traditional participation through an expanding system?"