New announcements for libraries by Ed Vaizey MP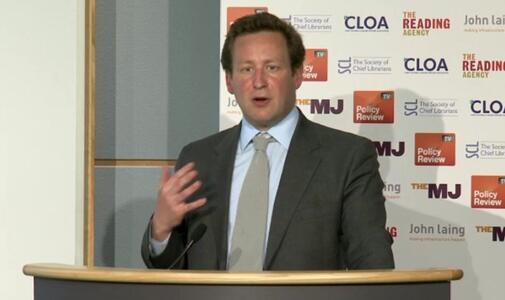 Ed Vaizey MP made a number of announcements at the Future of Libraries

It is my ambition to see Wi-Fi in all libraries in England by 2015

The Arts Council will be allocating £6million from its Grants for the Arts programme to library authorities to lead arts and cultural projects, Ed Vaizey MP revealed at yesterday's Future of Library Services conference.
The Minister for Culture, Communications and Creative Industries also announced an initiative with CIPFA (the Chartered Institute of Public Finance and Accountability) to identify areas where individual library authorities may be able to improve.
He added that it was an ambition of his to see Wi-Fi in all libraries in England by 2015.
The biggest library in Europe will open in Birmingham next year, costing almost £200million.
Responsibility for libraries has been given to the Arts Council, which, Mr Vaizey said, will push innovation and good practice and unite library policy with cultural policy for the first time.
You can watch the Mr. Vaizey's speech here or read a transcript of his speech on the Department for Culture, Communications and Creative Industries website.