Fair access crucial to upward social mobility - OFFA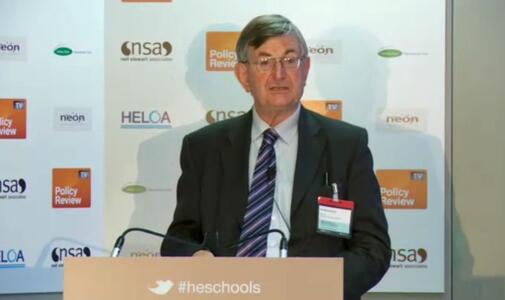 Sir Martin Harris, Director, OFFA

Upward social mobility has to be available on a meritocratic basis, and it is one of the responsibilities of universities to see that young people with talent can be identified and encouraged so they may have that option

Between 3-5,000 young people who are qualified to go to the most selective universities choose not to do so, Sir Martin Harris told the Higher Education and Schools Partnership Day last Wednesday.
Making his last speech as Director of the Office for Fair Access (OFFA), Sir Martin explained that this group had become a cross-political party obsession.
"My view is that in our society upward social mobility has to be available on a meritocratic basis, and that it is one of the responsibilities of universities to see that young people with talent can be identified and encouraged so that at least they have the options of routes that could lead to social mobility," he said.
Neither schools not universities can solve the problem alone, he added, but must work together.
"Decisions made at age 14 are critical for the fair-access group," he said.
"This is primarily the school's domain but collaboration can play a part."
But OFFA is particularly concerned with the financial situations of 18-year olds.
"The pressure is on universities to support the students they've got," he conceded.
"But all I would say is, there is an issue of supporting a student who has made a decision to come to university and is then short of money, and it's not the same as changing the intentions of a young person who at age 14, 16 or 18 wasn't going to come to university at all."
Sir Martin went on to say that research had shown that bursaries made no difference as to whether or not young people go to university or which one they choose, but a £9,000 regime may lead to different behaviour patterns.
He added: "It may be that the withdrawal of EMA turns out to have a significantly bigger effect on whether young people go to university than the money they have at 18.
"I think for many of those from families with no higher education experience and no intense motivation to get there at all costs, getting them from 16 to 18 following the right curriculum may be more important in the long run, and the withdrawal of the EMA may yet come back to haunt us."