Achieving excellent teaching and learning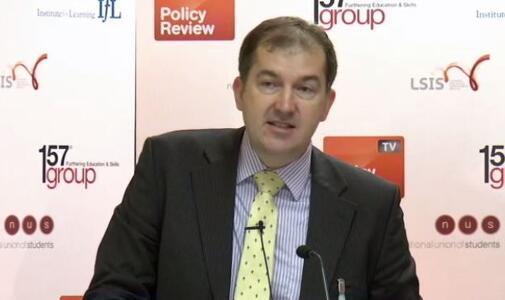 Chris Cherry
Chris Cherry, Executive Director: Strategy and Business Development, Learning and Skills Improvement Service (LSIS) , spoke about achieving excellent teaching and learning at this week's Further Education Teaching and Learning conference.

Excellent leaders recruit good teachers, good teachers improve teaching and learning.

He explained how LSiS work with almost all of the Further Education colleges, many local authorities, prisons and some schools, outlining the shear volume of colleges in the process, which number over nine hundred.
A broad audience of teachers, management and senior leaders heard how LSiS apply their own standards to teaching and learning. They sometimes extract excellence from organisations that Ofsted and others perceive to be lower performing, as they operate not simply at an organisational level but at a classroom level.
Much of his address stemmed from the Excellence Gateway which provides access to resources to support professional development in the FE and Skills sector. Watch the address in full.