Youth justice should be paid for at a local level
Work to bring the Youth Justice Board's functions into the Ministry of Justice has caused some concerns, MP Crispin Blunt admitted.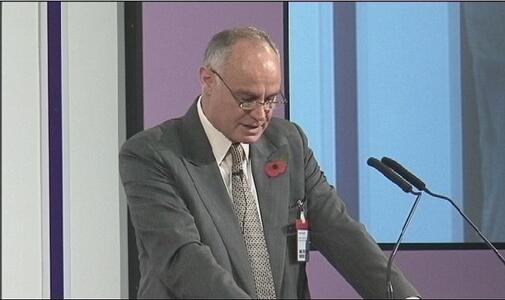 Under-Secretary of State for Prisons and Youth Crispin Blunt
Speaking at the Youth Justice Convention 2011, the Under-Secretary of State for Prisons and Youth Justice said that reforms set out in the Green Paper, Breaking the Cycle, were necessary because youth justice was an issue of 'fundamental importance' for which ministers should be directly accountable.
The core functions of the YJB, such as identification and dissemination of best practice, would not be stopped, he insisted.
Instead, they would transfer into the Ministry of Justice. A dedicated Youth Justice Division will be created, staffed by colleagues from the Youth Justice Board, and an advisory group, chaired by him, will be established.
Mr Blunt added: "A holistic approach, which looks at and addresses the full range of issues faced by young offenders and their families, must be taken."
Louise Casey has been appointed to head a cross governmental taskforce to target the 120,000 most troubled families in England.
"These families are often in touch with up to 14 different services, not only costing a fortune to the state but living unstable lives and causing problems for their neighbours and communities," the minister explained.
"The aim is to identify and get to grips with people who are most problematic and not just treat them as a series of separate issues. One very promising model is routing all services through a single case worker who is prepared to be tough where necessary, enabling problems with younger children at risk of involvement with the criminal justice system to be identified and tackled early."