Localism key to new strategy for offender learning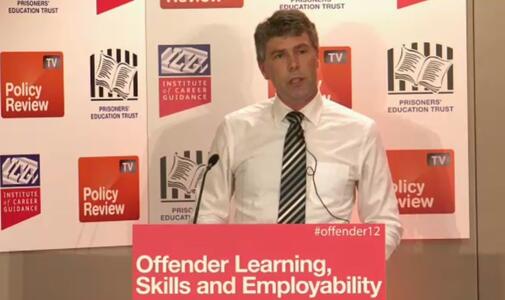 Richard Ward addresses delegates at the 8th Offender's Learning, Skills and Employability Conference
A new strategy for offender learning was set out by Richard Ward at yesterday's 8th Offender's Learning, Skills and Employability Conference. The Offender Skills and Employment Team Leader, Department for Business, Innovation & Skills gave a keynote address on Breaking the cycle of re-offending through learning and skills.
There will be a big focus on localism, he told delegates.
"Feedback has shown that governors want to be more involved in the process and have more of a say on what goes on in delivering learning in their jails," he explained.
"A key indicator of that up 'til now has been the governor-involvement in the procurement process," he continued, adding that the fact that 'no preferred bidder' was announced by the Kent and Sussex procurement group showed that localism is actually working.
"Governors were saying: 'These bids weren't acceptable to us, we aren't going to take someone who doesn't do what we want, we will retender it.'"
He also said that from August – when the changes are to be implemented – delivery of learning and skills will be based on clusters of prisons, within which prisoners may move during their sentence, giving significant continuity of learning.
A new focus on English and maths will be made at the beginning of a prisoners' sentence, with a particular emphasis on communication skills. In the 12 months leading up to release there will be a big focus on vocational skills.